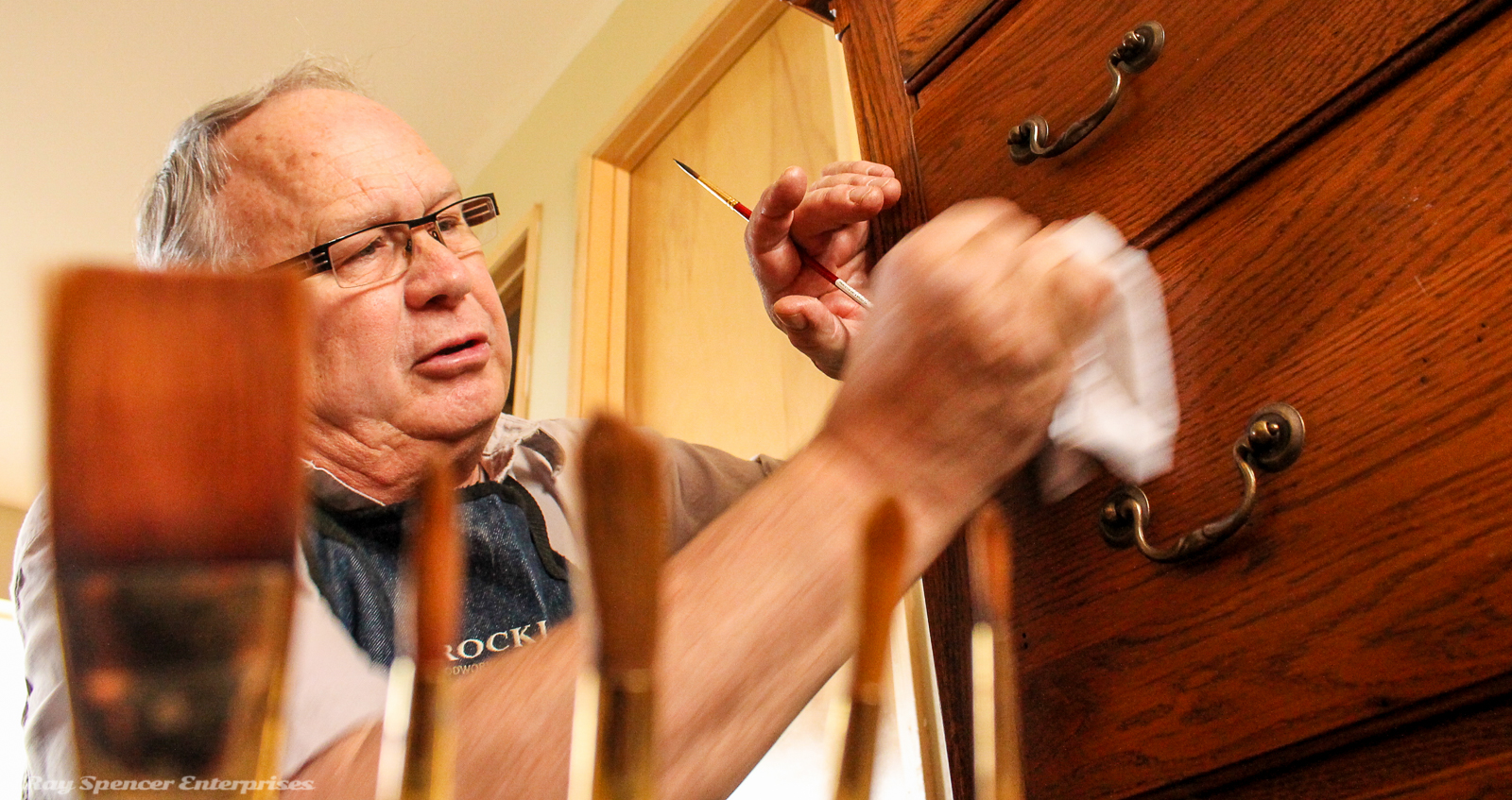 I am often asked, "How did you ever get started in this trade?"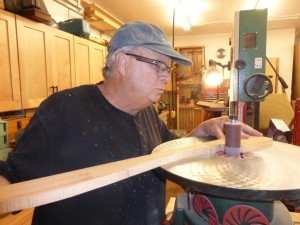 In high school, my employment was in the repair shop of an antique store whose owner was a retired industrial arts shop teacher. After graduation, I continued my apprenticeship for three years employed by a German cabinet maker. Just prior to my twenty-first birthday, I returned to the antique store as its new owner.
There was so much to learn in those early years. I had no experience running a business, managing employees, or looking after finances. There were many new job skills to learn and a wealth of materials and supplies to familiarize myself with. In the beginning, many new opportunities presented themselves and I was fortunate to find a niche early in my career. By my mid-20s most of my business was providing in-home furniture touchup and repair services for furniture stores and decorators.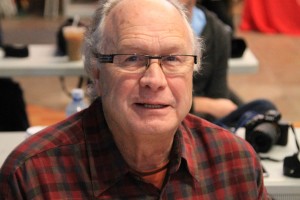 In the late 70s, one in every five people in the country changed residences. It might have been across the street or across the country, but they moved. The process in which move damage claims were serviced was changing and many innovations that I introduced became a part of that change. I was the first repairman in the nation to be invited to serve on the board of the industry trade association, the Claims Prevention and Procedure Council. I served eight years as a director and a term as president. During this time I wrote a newsletter column on claim procedures for the industry trade publication, organized several of the national conventions, and participated as a representative at many industry functions. The HHG Claim Settlement Letter Manual that I put together is still in use by several major van lines today. I'm an active member of the CPPC and now considered by many as "one of the old-timers."
The relationships that I've nurtured in the industry and my never-ending desire to learn new skills have provided me with many challenging opportunities. I'm often assigned difficult and unique claim assignments as part of my furniture restoration Seattle services. These claims are usually high-value losses — often controversial and frequently litigated. By recent count these assignments have taken me to 43 states and two Canadian provinces.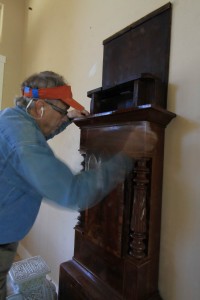 As new home products have come on the market, the needs of the consumer have changed. For example, the German piano maker Yamaha first introduced high-gloss black polyester finishes in the 1980s. With the assistance of this manufacturer, I was the first to introduce these repair techniques to other wood finishers in the trade. Not too many years later, leather upholstery in automobiles became commonplace and in the 1990s leather furniture became a top seller. Subsequently leather repair became a new skill for many, including myself.
I have three daughters, six grandchildren, and a chocolate lab. Watercolor, pastel art, and fly fishing in northwest waters are my passion when I'm not repairing furniture.
Today I feel that my greatest reward is to continue doing what I have loved for so long.